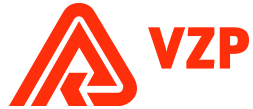 Building and operation of DigiCentre Jihlava
The General Health Insurance Company has been the leader of the Czech public health insurance system for almost 30 years. It was established on 1 January 1992, by Act No. 551/1991 Coll. Other health insurance companies were established over time under Act No. 280/1992 Coll., but with almost 6 million clients it is the largest health insurance company in the Czech Republic.
More info: www.vzp.cz
Building and operation of DigiCentre Jihlava for processing documents of the General Health Insurance Company of the Czech Republic.
In 2013, we built and have since been operating a DigiCentre in Jihlava, where we process VZP documents on powerful Kodak Alaris scanners. Monitoring of the digitization process is provided by our own ScanLog application. This solution records all operations with the document from its receipt, through scanning, data recognition, its export, storage in the archive to eventual shredding. At the same time, it allows you to search for information about all the operations that have been performed on the document. It also provides information on all the persons who have processed the document, including the time taken for the partial operations. The ScanLog application complies with the requirements of the GDPR.
The document agenda in digital format allows VZP employees immediate access to the necessary data, contributes to the overall streamlining of workflow and improves services to clients.
Used applications and hardware