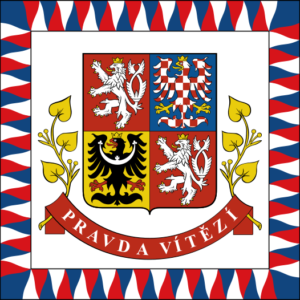 Processing of petition sheets
Since 2012, the President of the Czech Republic has been elected by direct vote. Between 1993 and 2012, the President of the Czech Republic was elected indirectly by Parliament.
A citizen who is eligible to vote and has reached the age of 40 can be elected President of the Republic. In the Czech Republic, the term of office of the President is 5 years. No one can be elected more than twice in a row, nor can a citizen who has been punished for treason or for a gross violation of the Constitution or any other part of the constitutional order be elected. To be eligible to stand as a candidate, at least 20 deputies or 10 senators or at least 50 000 citizens must sign a petition. Historically, the first person to be elected by direct election was Miloš Zeman in 2013.
The election takes place during the last sixty days of the term of office of the incumbent President of the Republic, but no later than thirty days before the expiry of his term of office. If the office of President of the Republic becomes vacant, the election shall be held within ninety days.
More info: www.hrad.cz/en
Processing of more than 90 thousand petition sheets for the election of the Czech Presidential Election 2013.
In 2013, as a subcontractor of Hewlett Packard, we provided scanning of the petition sheets of candidates for the preparation for the election of the President of the Czech Republic. Due to strict security requirements and short processing time, we used proven Kodak Alaris scanners, Kodak Capture Pro scanning software, and our own ScanIndex solution and ABBYY Recognition Server OCR software for validation and indexing. Monitoring of the entire digitization process, including all individual steps, was recorded by our own iCapta Log application.
The results of the 2013 Czech Presidential Election were known within a very short time after processing.
Used applications and hardware