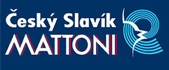 Musica Bohemica | Forms capture
Český slavík is an annual popularity poll of Czech singers and groups, organized from 1996 until 2017, then again from 2021. Since 1999, Český slavík has teamed up with a new general partner, Karlovy Vary Mineral Waters, the company behind Mattoni mineral water. From then until 2017, the name of the survey was subtitled "Mattoni". The poll replaced the Zlatý slavík.
Processing the voting results for Český slavík Mattoni with the added value of accompanying reports.
To process the overall survey results, we developed a software solution specific to this project.
Fully processed voting results, including summaries that provided the organising agency with an overall picture of the voting process.
Used applications and hardware