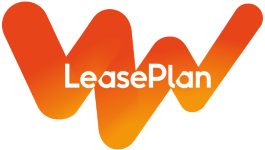 Leasing contracts digitization
LeasePlan was founded in the Netherlands in 1963. It currently operates in more than 30 countries. It looks after 1.9 million vehicles and employs more than 6,800 industry professionals. LeasePlan started operating in the Czech Republic in 1995. In 1996, LeasePlan handed over its first vehicle to its first client, the telecommunications company TelSource. Until 1996, the concept of operating leasing was virtually unknown in the Czech Republic, or rather, no one offered such leasing. A car could be purchased either for cash or on a classic lease. LeasePlan was the first to offer operating leasing in the Czech Republic.
More info: www.leaseplan.com/en-cz/
Develop a project for an effective solution for the digitization and data capture of leasing contracts.
Since 2003 we have been providing digitization and data capture from leasing contracts in the form of Business Process Outsourcing (BPO) for LeasePlan Česká republika, s.r.o. We process an average of 15,000 pages of documentation per month. A specific feature of this project is the irregularity of documentation receipt. Thanks to the sufficient personnel and technical capacities of our DigiCentre, we are able to respond flexibly to the current demand. The actual processing of the documentation takes place on powerful Kodak Alaris scanners and Kodak Capture Pro solutions. We use the QuickImage application to index documents.
Automated data capture enables LeasePlan Czech Republic to process leasing contracts faster and provide better customer service as a result.
Used applications and hardware